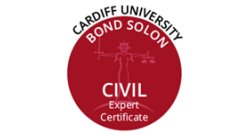 I am an experienced expert witness in Pain Medicine.
I deal with personal injury and clinical negligence issues leading to chronic pain. I am a Cardiff University/ Bond Solon Certified Expert Witness in Civil Law
I specialise in; neuropathic pain, CRPS, post- spinal cord injury, trauma induced fibromyalgia, post-surgical persistent pain, clinical negligence leading to chronic pain.
My reports are all bench marked to WHO ICD-11 (classification of international diseases) and my opinions are supported by peer reviewed scientific journals.